Prefer to have your floor plan created for you? AutoDraw offers a quick and easy solution for Metropix subscribers... whether it's a one-off or your regular choice of service.

---
Simply choose the "Use AutoDraw "option when creating a new plan, fax/upload your sketch, and within 24 hours we'll return the finished plan to your Metropix account.

With it's extremely low 'per plan' surcharge (starting from just £5.95 with any Metropix subscription), not only is AutoDraw the most cost effective 'sketch and fax' service available on the market, but any amendments or vendor adjustments can be made immediately, online and with no delays.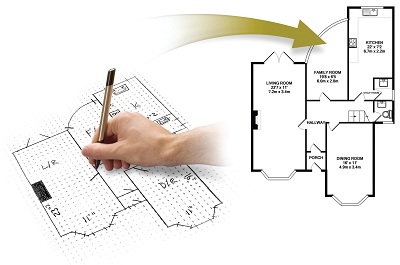 The Metropix range of eye-catching, professional floor plan upgrades: